MECHANICS OF MATERIALS
Pages: 838
Size: 46 MB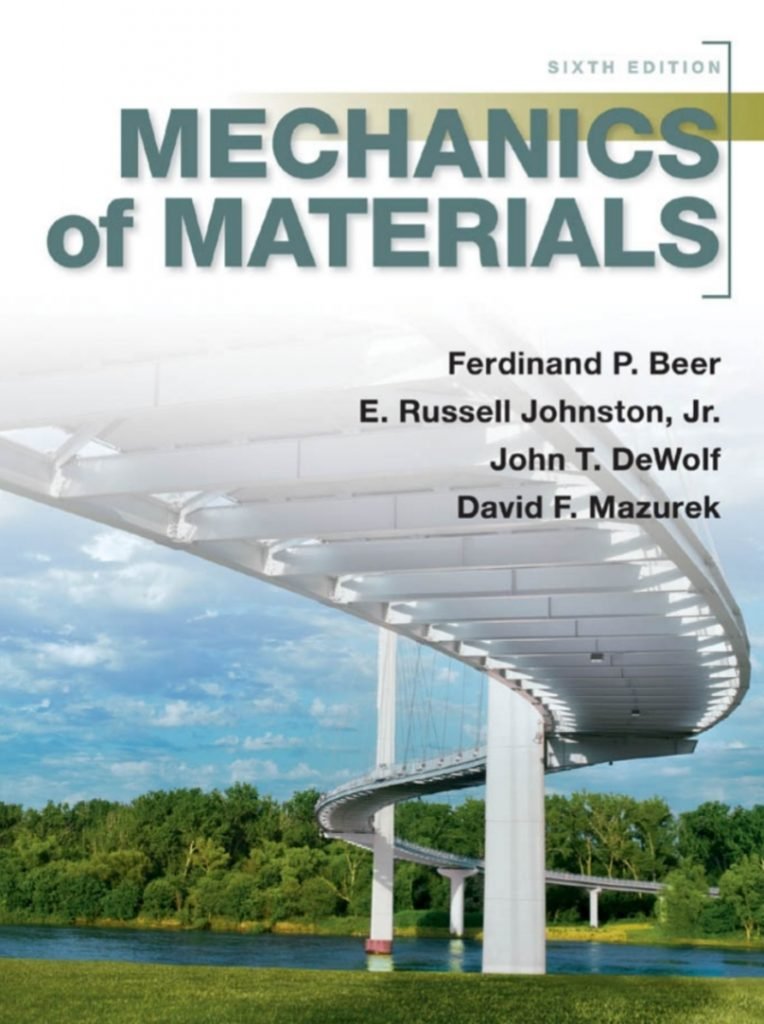 Contents:
The main objective of a basic mechanics course should be to develop
in the engineering student the ability to analyze a given problem in
a simple and logical manner and to apply to its solution a few fun-
damental and well-understood principles.
This text is designed for the first course in mechanics of materials—or strength of materials—
offered to engineering students in the sophomore or junior year.
The authors hope that it will help instructors achieve this goal in that
particular course in the same way that their other texts may have
helped them in statics and dynamics.
GENERAL APPROACH
In this text the study of the mechanics of materials is based on the
understanding of a few basic concepts and on the use of simplified
models. This approach makes it possible to develop all the necessary
formulas in a rational and logical manner, and to clearly indicate the
conditions under which they can be safely applied to the analysis and
design of actual engineering structures and machine components.
Free-body Diagrams Are Used Extensively.
Throughout the text free-body diagrams are used to determine external or internal
forces.
The use of "picture equations" will also help the students
understand the superposition of loadings and the resulting stresses
and deformations.
You can download this book from the first link on website comments .