AUTOCAD MECHANICAL
Pages: 309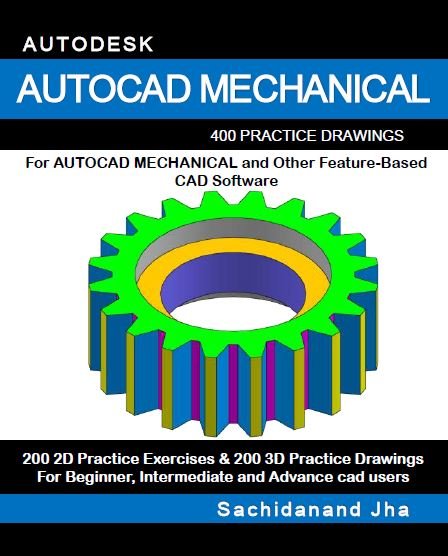 Contents:
This book contain 200 2D CAD practice exercises and 200 3D
Part Modeling exercises.
This book does not provide step by step tutorial to design 3D
models
S.I Units is used
Predominantly used Third Angle Projection
This book is for AUTODESK AUTOCAD MECHANICAL and
Other Feature-Based Modeling Software such as Autodesk
Inventor, Catia, SolidWorks, NX, Solid Edge, AutoCAD, Creo
etc.
It is intended to provide Drafters, Designers, and Engineers
with enough 2D & 3D CAD exercises for practice on any CAD
programs.
It includes almost all types of exercises that are necessary to
provide, clear, concise and systematic information required on
industrial machine part drawings
You can download this book from the first link on website comments Like this photo.