Spread The Love By Sharing This..!!
Valve Selection Handbook
A practical guide to valve selection, covering the fundamentals of valve construction and application and analyzing the different hazards and requirements of various industrial fluid flow situations. 

Peter Smith, R. W. Zappe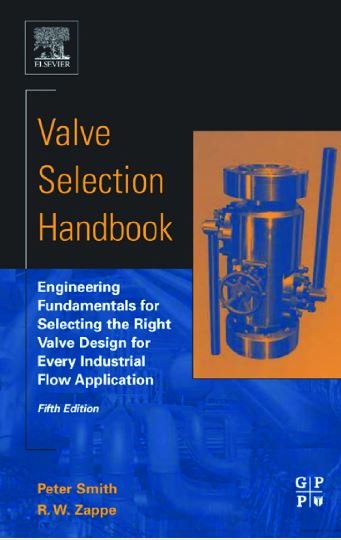 Table of contents:
Introduction
Fundamentals of valves
Manual Valves selection function and operation
Check Valves design
Pressure Relief Valves
Rupture Discs
Types of Actuators
Double Block and Bleed Ball Valves
Mechanical Locking Devices for Valves
You can download this book from the first link on website comments Like this photo
if you have any question leave a comment.
Spread The Love By Sharing This..!!