Ten Essential Skills for electrical engineer
Spread The Love By Sharing This..!!
Ten Essential skills for electrical engineer
Pages: 389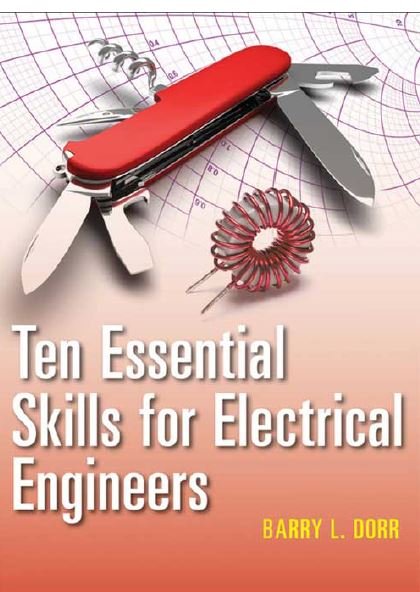 Contents:
1: How to Design Resistive Circuits
1.1 DESIGN OF A RESISTIVE THEVENIN SOURCE
1.2 DESIGN OF A COUPLING CIRCUIT
1.3 DESIGN OF A PI ATTENUATOR
2: How to Prevent a Power Transistor From Overheating
2.1 ELECTRICAL MODEL FOR HEAT TRANSFER
2.2 USING MANUFACTURER'S DATA FOR THERMAL
ANALYSIS
2.3 FORCED-AIR COOLING
2.4 DYNAMIC RESPONSE OF A THERMAL SYSTEM
3: How to Analyze a Circuit
3.1 FREQUENCY RESPONSE OF A TRANSFER
FUNCTION
3.2 FREQUENCY RESPONSE AND IMPEDANCE OF
SIMPLE CIRCUITS
3.3 FREQUENCY RESPONSE FOR LADDER
NETWORKS
3.4 GENERALIZED TECHNIQUE FOR DETERMINING
FREQUENCY RESPONSE
You can download this book from the first link on website comments Like this photo.
Spread The Love By Sharing This..!!