MECHANICAL SYSTEMS DESIGN HANDBOOK
MECHANICAL SYSTEMS DESIGN HANDBOOK
Size: 45
Pages: 820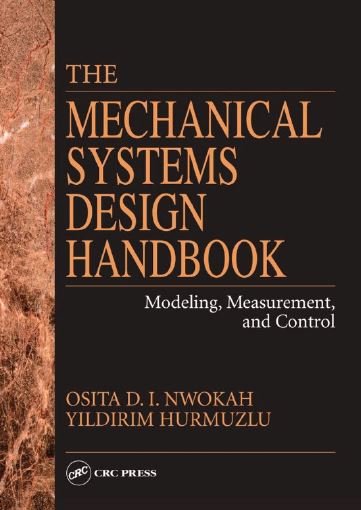 Contents:
1 Manufacturing Systems and Their Design Principles
Computer-Aided Process Planning for Machining
Abstract
3 Discrete Event Control of Manufacturing Systems
4 Machine Tool Dynamics and Vibrations
5 Machine Tool Monitoring and Control
6 Process Monitoring and Control of Machining Operations
7 Forming Processes: Monitoring and Control
11 Active Damping of Large Trusses
Semi-Active Suspension Systems II
19 Robot Kinematics
20 Robot Dynamics
You can download this book from the first link on website comments Like this photo
---
We are sorry, Some contents and books on our website can only be downloaded by our Patrons.
This book is exclusive to our Patrons. Only our Patrons can download this book on our Patreon page. Please be our Patron and support us to unlock this book and get other great features.
After you become a Patron, you can download this book on our Patreon page by clicking HERE.
If you want to BECOME A PATRON but you have a technical problem with payment, let us know by clicking HERE.
---