Finite Element Analysis Method using ANSYS
Finite Element Analysis Method using
ANSYS
Pages: 100
The presented material was created within the Erasmus+ project of the student Stefanos Syllignakis under the leadership of Petr Vosynek. It is basically support material for the subject 6KP and its English version 6KP-A (basics of computational modeling using finite element method) taught in the Institute of Solid Mechanics, Mechatronics and Biomechanics, Faculty of Mechanical Engineering, Brno University of Technology.
Computer labs of 6KP and 6KP-A are composed of active exercises under the current interpretation of the fundamentals associated with the type of elements and also from a separate project for a group of students. The texts were made in two versions, for the computing open_source system Salome_Meca (C_A) and for computing system ANSYS Workbench v16.2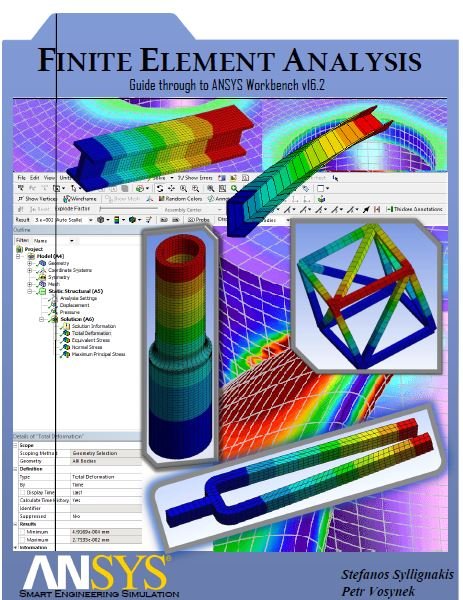 Contents:
INTRODUCTORY
CHAPTER_I: CHILD SWING
CHAPTER_II: BEAM SYSTEM
CHAPTER_III: PLATE
CHAPTER_IV: SHAFT
CHAPTER_V: LEVEL OF GEOMETRY
CHAPTER_VI: TUNING FORK
You can download this book from the first link on website comments .