HANDBOOK OF HYDRAULIC FLUID TECHNOLOGY
HANDBOOK OF HYDRAULIC FLUID TECHNOLOGY
Size: 79
Pages: 963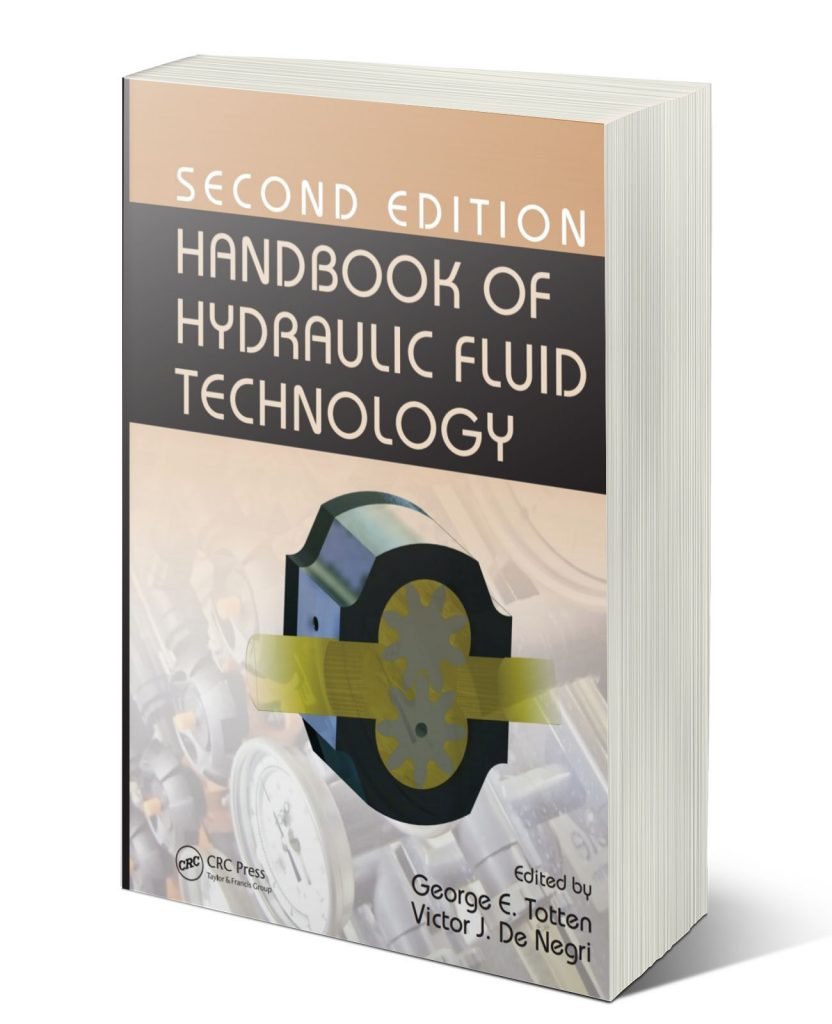 The 21 chapters of this book are grouped into three main parts: hardware, fluid properties and testing, and fluids.
Chapter 1 provides the reader with an overview of basic hydraulic concepts, a description of the
components, and an introduction to hydraulic system operation.
In Chapter 2, the rolling element
bearings and their lubrication are discussed. An extremely important facet of any well-designed
hydraulic system is fluid filtration.
Chapter 3 not only provides a detailed discussion of fluid filtra-
tion and particle contamination and quantification, but also discusses fluid filterability.
An understanding of the physical properties of a fluid is necessary to understand the performance
of a hydraulic fluid as a fluid power medium.
Chapter 4 features a thorough overview of the physical
properties, and their evaluation and impact on hydraulic system operation, which includes: viscos-
ity, viscosity-temperature and viscosity-pressure behavior, gas solubility, foaming, air entrainment,
air release, and fluid compressibility and modulus.
FLUID PROPERTIES AND TESTING
Viscosity is the most important physical property exhibited by a hydraulic fluid.
Chapter 5 presents
an in-depth discussion of hydraulic fluid viscosity and classification. The hydraulic fluid must not
only perform as a power transmission medium, but also lubricate the system.
Chapter 6 provides a
thorough review of the fundamental concepts involved in lubricating a hydraulic system. In many applications, fluid fire resistance is one of the primary selection criteria. An overview of historically
important fire-resistance testing procedures is provided in
Chapter 7, with a discussion of cur-
rently changing testing protocol required for industry, national, and insurance company approvals.
Ecological compatibility properties exhibited by hydraulic fluid is currently one of the most inten-
sive research areas of hydraulic fluid technology. An overview of the current testing requirements
and strategies is given in
Chapter 8.
One of the most inexpensive but least understood components of the hydraulic system is hydrau-
lic seals.
Chapter 9 provides a review of mechanical and elastomeric seal technology
You can download this book from the first link on website comments Like this photo