Automatic Transmission Mechanical and Hydraulic Systems
Automatic Transmission Mechanical and Hydraulic Systems
Pages: 611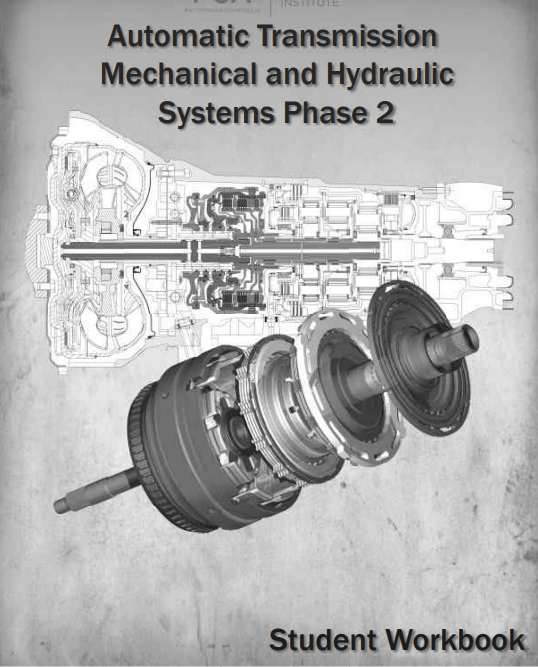 Contents:
LESSON 1 FLUID LEAKS.
DEMONSTRATION 1 LEAK LOCATIONS AND DIAGNOSTIC TOOLS
LESSON 2 TORQUE CONVERTER AND TEMPERATURE CONTROL
ACTIVITY 4 TORQUE CONVERTER NOISE DIAGNOSIS
ACTIVITY 7 PUMP REMOVAL.
DEMONSTRATION 4 FLUID PUMP COMPONENTS.
ACTIVITY 10 FLUID PUMP NOISE DIAGNOSIS
LESSON 5 GEARSETS
ACTIVITY 11 TRANSMISSION DISASSEMBLY
ACTIVITY 15 GEARSET NOISE DIAGNOSIS
GLOSSARY
Download Link first comment on the site.