PNEUMATIC AND HYDRAULIC CONTROL SYSTEMS
PNEUMATIC AND HYDRAULIC CONTROL SYSTEMS PDF
Pages: 395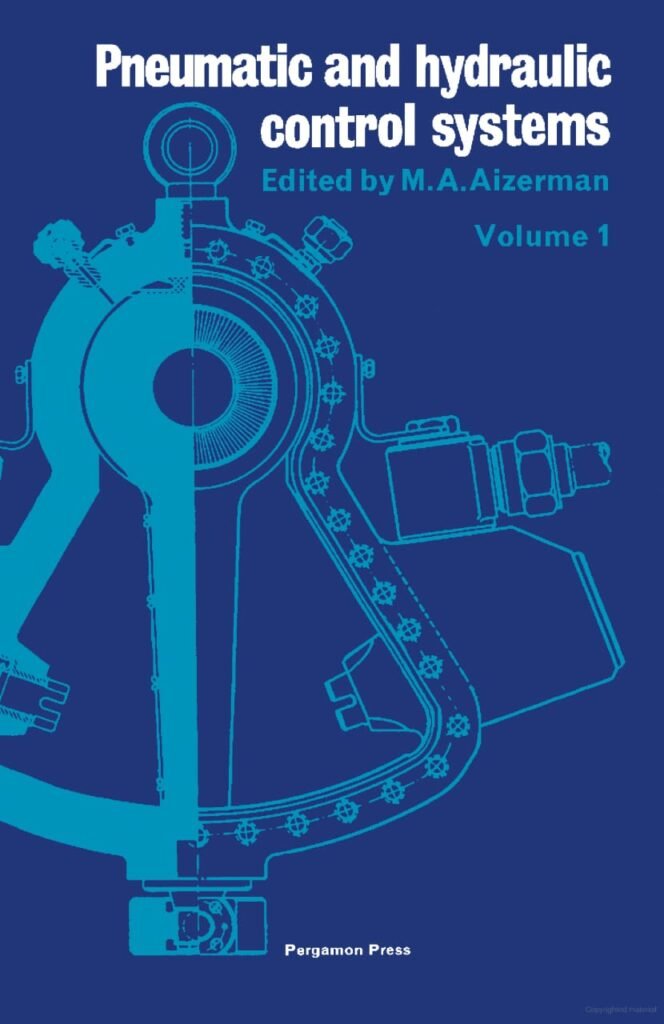 Contents:
1. PNEUMATIC EXTREMUM CONTROLLERS
IAT AN U.S.S.R.
2. PNEUMATIC RATIO CONTROLLERS
3. PNEUMATIC CONTROLLERS WITH AUTOMATIC RE-ADJUSTMENT ACCORDING TO THE LOAD
4. PNEUMATIC SWITCHING CIRCUITS
5. UNIVERSAL PNEUMATIC MULTIPLYING-DIVIDING DEVICE AND DEVICE FOR SQUARE ROOTING
6. THE APPLICATION OF JET-TUBE ELEMENTS FOR NON-LINEAR TRANSFORMATIONS IN PNEUMATIC SYSTEMS
7. NEW COMPACT PNEUMATIC INSTRUMENTS FOR AUTOMATIC CONTROL  AND REGULATION DEVELOPED IN "NIITEPLOPRIBOR" 
8. INVESTIGATIONS OF PNEUMATIC JET-TUBE ELEMENTS
9. PNEUMATIC AGGREGATE SYSTEM
Download Link First Comment on the Site .