Mechanical Engineering Principles
Spread The Love By Sharing This..!!
Mechanical Engineering Principles
John Bird, Carl Ross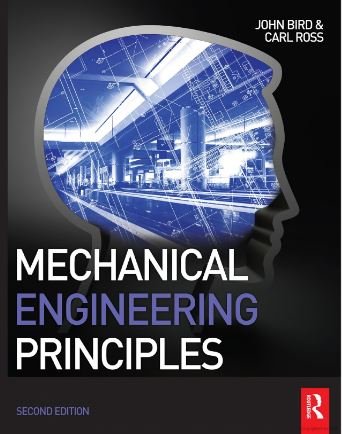 Table of contents:
Revisionary Mathematics
The effects of forces on materials
Tensile testing
Forces acting at a point
Simply supported beams
Forces in structures
Bending moment and shear force diagrams
First and second moments of areas
Bending of beams
Twisting of shafts
Work, energy and power
Friction
Motion in a circle
Simple harmonic motion
Heat energy and transfer
Hydrostatics, fluid flow, gas laws and temperature measurement
You can download this book from the first link on website comments Like this photo

if you have any question leave a comment.
Spread The Love By Sharing This..!!