HOW TO USE AUTOMOTIV DIAGNOSTIC SCANNERS – Seventh Edition
HOW TO USE AUTOMOTIV DIAGNOSTIC SCANNERS – Seventh Edition
Book Details
Pages : 203
Size : 52 MB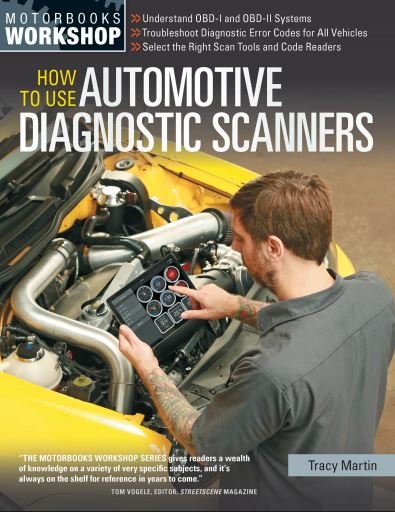 How to Use Automotive Diagnostic Scanners teaches you how to choose the right scanner for your application and how to use it, with a comprehensive list of what each code means.
Photos and diagrams help you understand OBD-I and OBD-II systems (including CAN) and the scanners that read the information they record.
Contents:
There are expanded sections in many of the chapters,especially in chapters four and five, where I cover updated and new scan tools and code readers. I also cover smart phone apps (Bluetooth and WiFi) and
laptop/PC-based scan tools.
In this book, the first generation of on-board
diagnostics (OBD-I) will be discussed in chapter one and chapter two will cover OBD-II, the diagnostic monitoring system in all vehicles sold in the United States since 1996, and the system that code readers and
scan tools interface with.
You can download this book from the first link on website comments Like this photo