Fluid Dynamics
Pages: 329
Contents: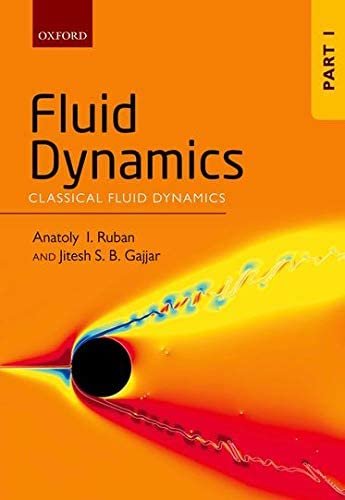 This book is the first of a series on fluid dynamics
The series is designed to give a comprehensive and coherent description of fluid dynamics, starting with chapters on classical theory suitable for an introductory undergraduate lecture course, and then progressing through more advanced material up to the level of modern research in the field.
Our main attention will be on high Reynolds-number flows, both incompressible and compressible.
Correspondingly, the target reader groups are undergraduate and MSc students reading mathematics, aeronautical engineering, or physics, as well as Ph.D. students and established researchers working in the field.
1 Fundamentals of Fluid Dynamics
2 Solutions of the Navier–Stokes Equations
3 Inviscid Incompressible Flows
4 Elements of Gasdynamics
References 313
Index
Download Link First comment on the site.