Automotive Suspension & Steering Systems
Automotive  Suspension & Steering Systems
Pages: 1050
Size: 48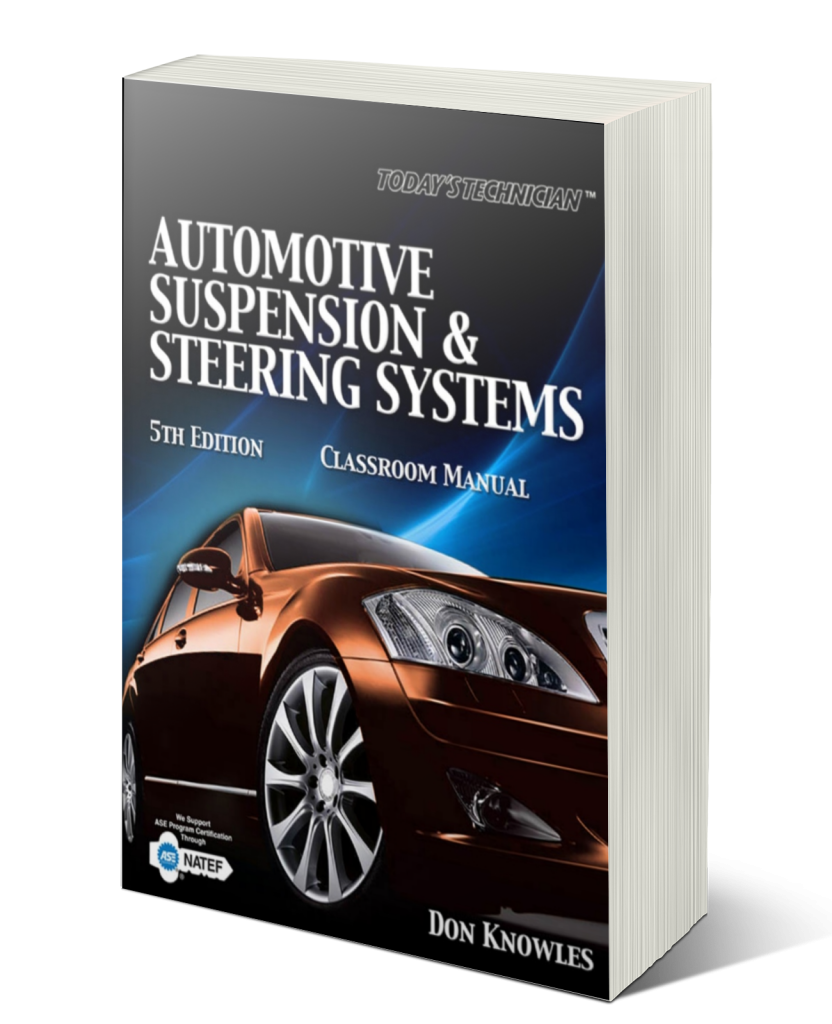 Master the knowledge and skills needed to diagnose and service suspension and steering systems for today's cars, SUVs, light duty trucks and now, hybrids, with the latest edition of this highly successful Classroom/Shop Manual package!
With the same carefully constructed balance of theory and practice that made previous editions so valuable, the 5th Edition of TODAY'S TECHNICIAN: AUTOMOTIVE SUSPENSION AND STEERING, International Edition takes the content to the next level, from coverage of the latest mandatory tire pressure monitoring systems to the newest electronically-controlled suspension systems.
And the highly updated, state-of-the-art information doesn't end there; the book also features new information on the most current front and rear suspension designs, recent developments in steering columns and air bag systems, and the latest electronic power steering gears.
Reinforcing its practical, user-friendly approach are strategically placed cautions and warnings that emphasize safe working procedures and case studies that link theory to the real-life practices of today's professional, ASE-certified technicians, making this a must-have for aspiring and new automotive technicians alike!
You can download this book from the first link on website comments Like this photo