Applied Mechanical Design
Applied Mechanical Design
Pages: 509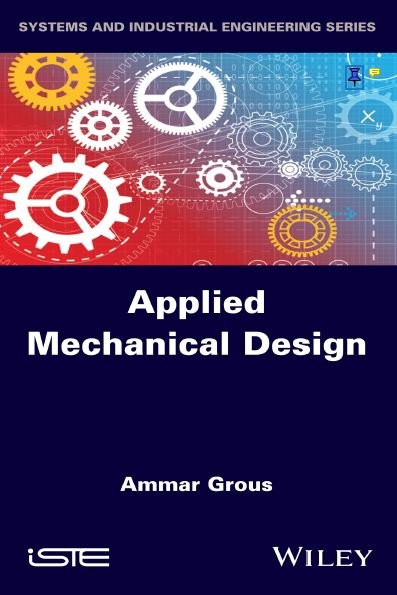 Contents:
Introduction
Chapter 1. Case Study-based Design Methodology
Chapter 2. Materials and Geometry in Applied Mechanical Design,
Followed by Case Studies
Chapter 3. Geometrical Specification of GPS and
ISO Products: Case Studies of Hertzian Contacts
Chapter 4. Design of Incurvate Geometries by Sweeping
Chapter 5. Principles for Calculations in Mechanical
Design: Theory and Problems. Strength of Materials
in Constructions
Chapter 6. Noise and Vibration in Machine Parts
Chapter 7. Principles of Calculations for Fatigue and Failure
Chapter 8. Friction, Brakes and Gear Systems
Chapter 9. Sizing of Creations
Chapter 10. Design of Plastic Products
Chapter 11. Mechanical Design Projects
You can download this book from the first link on website comments.